Surround Your Teen With Positive Influences In Our Teen Martial Arts Classes
Your child's teenage years can be tough. But during these years of change and growth, give them one constant that they can look forward to each and every week. Our Teen Martial Arts Classes at All-Star Martial Arts in Oceanway are the best way to introduce your child to valuable self-defense skills, important social interactions, and vital character building techniques.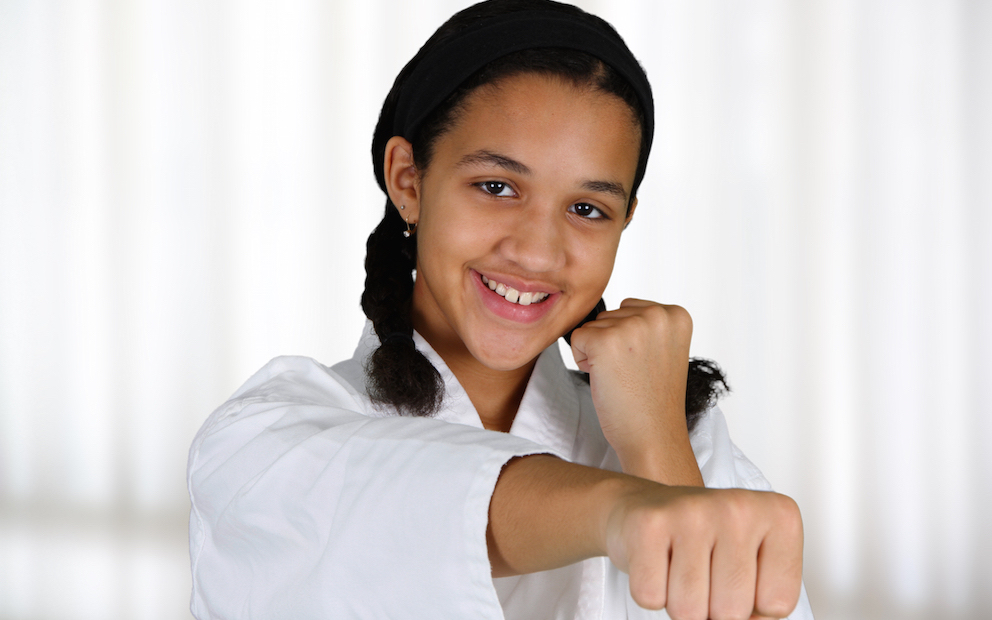 Teenagers Of ALL Experience Levels Are Welcome!
Whether your teen is graduating from our Kids Martial Arts program or they're just starting out, our Adult Martial Arts classes are a perfect way for teens to stay active and challenge themselves daily.
Not only are our teens treated as equals during our Adult Martial Arts classes, they can also learn skills unique to their life experiences.
Your teen will develop:
Unwavering confidence in themselves
Easy-to-use self-defense techniques
A lifelong habit of physical activity
PLUS Our Teen Classes Help Your Child Improve Their Learning Process
That's right! Teen Martial Arts Classes can actually help your child learn more efficiently and effectively. That's because we make learning fun, and as your child is introduced to more and more instruction in multiple Martial Arts disciplines, they will train their brains to learn with improved strategies that can carry over into the classroom and beyond.
Not only will your child love challenging their brains with new information each and every week, they will also develop skills and strategies like:
Improved memorization
Streamlined information retention
Boosted brain function
Give Your Child A Boost Today With Our Teen Martial Arts
Don't let your child struggle to find their footing during their challenging teenage years. Join us in Oceanway today for the best Teen Martial Arts Classes around.
To get started today or to learn more about All-Star Martial Arts, all you have to do is fill out the short form on your screen today!